Shenzhen, April 23, 2023 – Xinda, a leading factory specializing in the production of CO Kneader and Twin Screw Extruder machinery, made a stunning appearance at the highly anticipated Chinaplas 2023 held in Shenzhen.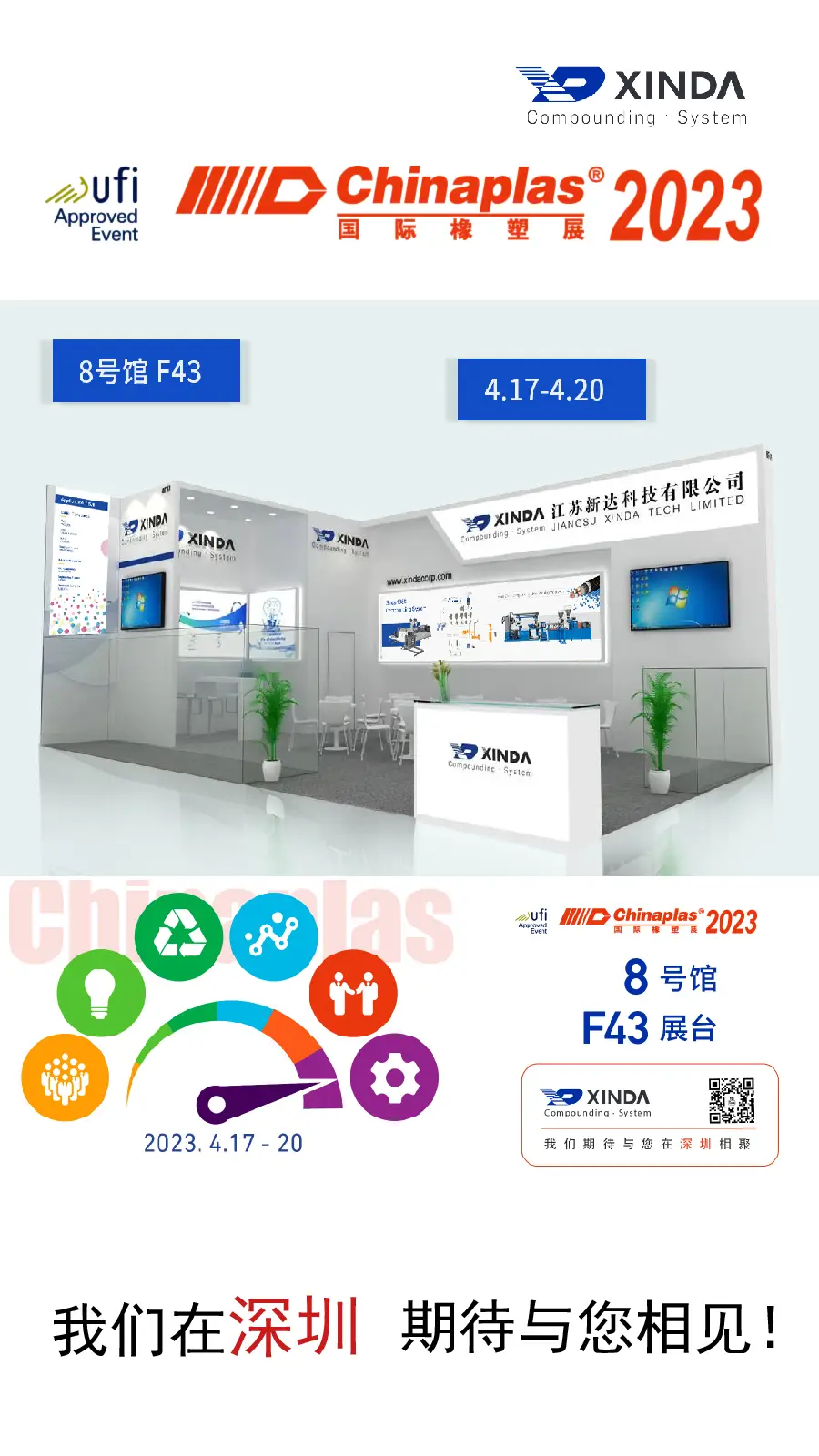 Chinaplas is the largest and most influential international trade fair in the plastics and rubber industries. This year's event brought together industry experts, professionals, and technology enthusiasts from all over the world to explore the latest advancements and innovations in the field.
At the Xinda booth, visitors were captivated by a wide array of state-of-the-art CO Kneader and Twin Screw Extruder machines on display. Xinda's commitment to excellence and expertise in manufacturing these cutting-edge technologies were evident in every detail.
The CO Kneader showcased by Xinda boasts enhanced mixing capabilities, allowing for precise control over material properties and achieving superior homogeneity in the final product. With its efficient and reliable performance, the CO Kneader has become a preferred choice for manufacturers seeking to optimize their production processes.
Meanwhile, the Twin Screw Extruder presented by Xinda demonstrated its versatility in processing a wide range of materials, from plastic resins to rubber compounds. Equipped with advanced temperature and pressure controls, the Twin Screw Extruder ensures consistent and high-quality output, meeting the demands of even the most complex production requirements.
Chinaplas 2023 will run for five days, providing ample opportunities for industry players to network, learn, and collaborate in their pursuit of advancements and growth in the ever-evolving plastics and rubber sectors.