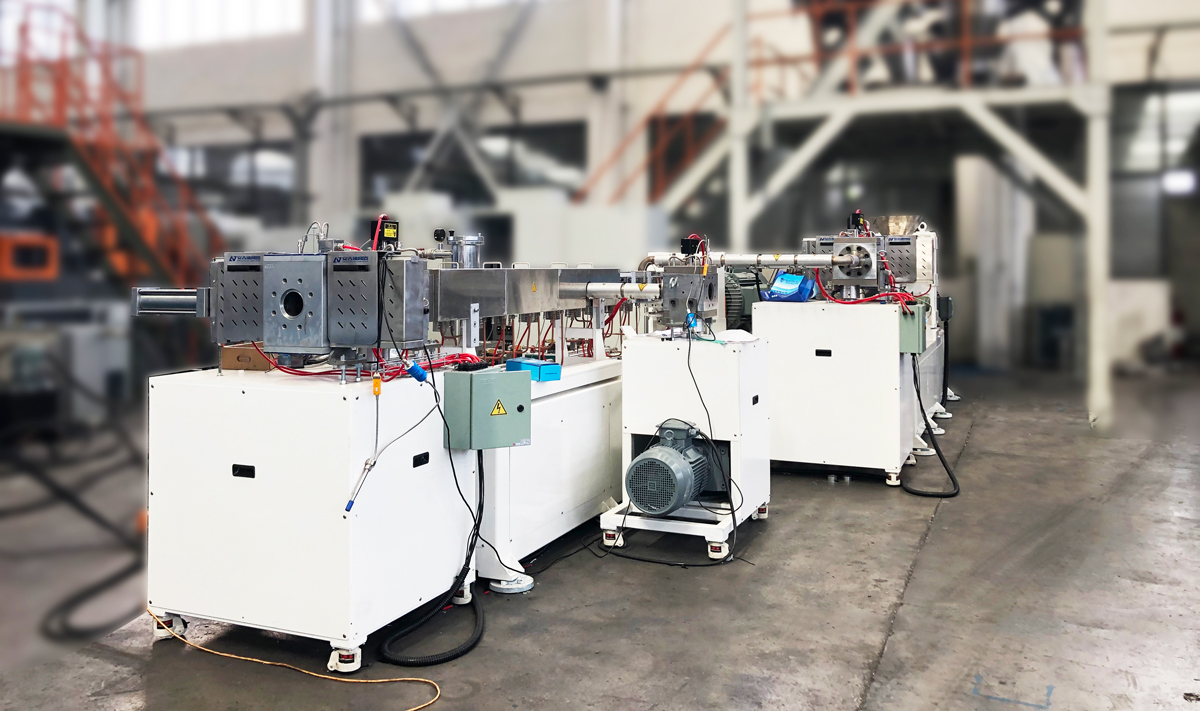 A set of twin screw extruder machine customized according to customer requirements was delivered to a big company after a successful test.
It is a two stage extruder line that is completely tailored to the customer's demand. The first stage is one set of single screw extruder which is used as one melt feeder. In addition, one melt pump is used as one side feeder for additives. The second stage is a twin screw extruder machine which is for mixing all the ingredients for getting a homogeneous matrix. This rare machine configuration is suitable for processing one kind of profitable hot melt adhesive.
Xinda focuses on compounding extruders. Tell us what you want and we'll do our best to help you make it happen.